What happened to 'It's All Make Believe'?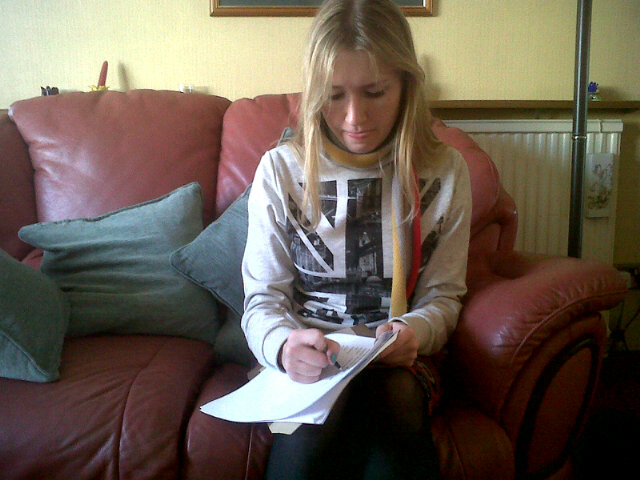 A few people have been asking me recently what happened to 'It's All Make Believe' and I've been meaning to tell this story for months but I was busy and, if I'm honest, I was too sad. It's not a happy story for me and so I've been trying to ignore it for a while, but I decided this morning that now is the time to tell it. So here we go.
Back in 2011 my first novel, 'It's All Make Believe' was accepted for publication by Meadowside Fiction and I was ecstatic. 'It's All Make Believe' is a contemporary YA about coming to terms with the death of a loved one and falling in love. It was the novel that secured me my agent (the lovely Isabel Atherton from Creative Authors Ltd) and almost two years later it was finally going to be published. I was thrilled and I celebrated with champagne and friends.
For nine blissful months I worked on it with an editor, looking forward to the time that it would go to print and I could finally hold it in my hands. But then disaster struck. I found out that the publishing house was being taken over by a larger company and they were… scrapping their teenage line. Meadowside Fiction were professional and kind about the whole process – they paid me in full the agreed amount and reverted the rights of the novel back to me as soon as possible.
But I wasn't going to see my book published.
Far worse things happen in the world every day, but I loved 'It's All Make Believe' and the whole thing knocked my confidence. Every time somebody kindly asked me how it was going, I would inwardly cringe and try to awkwardly explain the situation.
But every cloud has a silver lining and (without sounding waaay too cheesy) out of the ashes of 'It's All Make Believe' came 'Roses' my first fantasy novel. I found out that I had secured 'Roses' a month later and I didn't celebrate. I was worried. What if the same thing happened again?
But… the publication day for 'Roses' is getting closer and closer and so far, everything has gone smoothly. My team at Skypony Press have been so lovely and everybody has been really supportive. I don't think I will rest assured until I actually hold 'Roses' in my hands, but that day is getting closer and closer (6th November!).
So what happened to 'It's All Make Believe'? Nothing. At the moment it's back with me and just lying low for a while. It may have a future – it may be reborn, but right now, I'm focusing everything on 'Roses.'