So Many People to Thank
There are so many people to thank that it's kind of overwhelming. Overwhelming, but amazing.
Yesterday was a really fantastic day for me – for those who didn't see my tweets or my facebook status, it's the day that my book, ROSES, was officially published. (It feels really strange to finally say that after waiting so long). If you're interested then I've put links to it in the side bar to your left ;). But aside from that being so incredibly amazing, what has touched me most is the response I've had from family and friends. I've been completely bowled over by their kindness.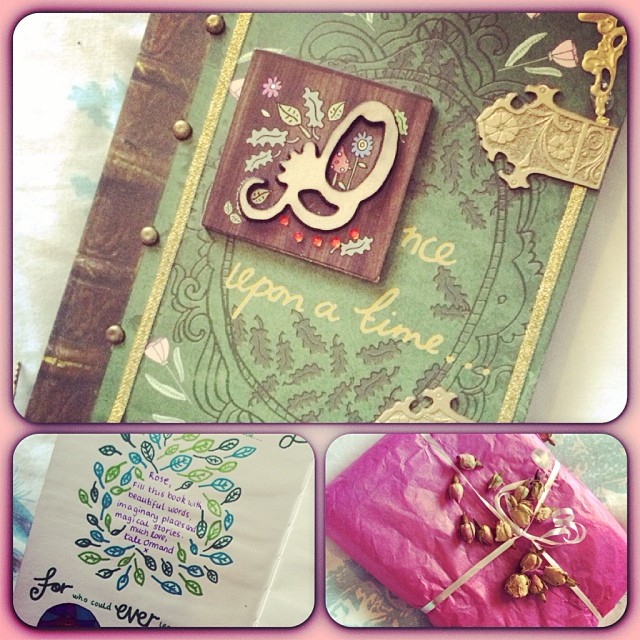 The above is a present that I received from author, Kate Ormand. Isn't it so totally wonderful?! I can't get over what a beautiful gift it is and how lovely it was for her to send it to me. The box that it came in was filled with roses and the fitting fairy tale theme is so thoughtful. Thank you so much again, Kate!
Friends and family texted and messaged me on the day and brought the book (I can't believe so many people brought the book – you're all amazing!!!) In the back of ROSES there is an acknowledgement section, but unfortunately I couldn't fill it with all the names of those who have supported and helped me through the long ol' road to publication. There are too many people to write every name down and that's what staggers me – just how kind and supportive everyone is.
I've had friends I've never met who brought and read the book, friends from faraway, new friends and old friends, and I honestly feel so thankful to know such kind people.
I'm getting all emotional here guys (which isn't like me) so maybe it's time to wrap it up.
I just want to say the biggest THANK YOU to everyone. It meant such an incredible amount to me and I know that I don't deserve your kindness, but you're all amazing for giving it to me anyway :D.
(The above is a super cute card from my boyfriend that greeted me when I got back from classes)
Thank you again.
And again.
I'll stop now…
(And again).
Rose xxx