I've got a copy!
It's been amazing receiving tweets and messages from people who have a copy of ROSES (so a huge thank you for that) but all the while I've been desperate to get my hands on a copy too. Since my publisher is American, the books have to be shipped over and I've been hopping around this past week, waiting for them to arrive. In the end, I ordered my own copy and I'm so glad I did because this weekend, it arrived!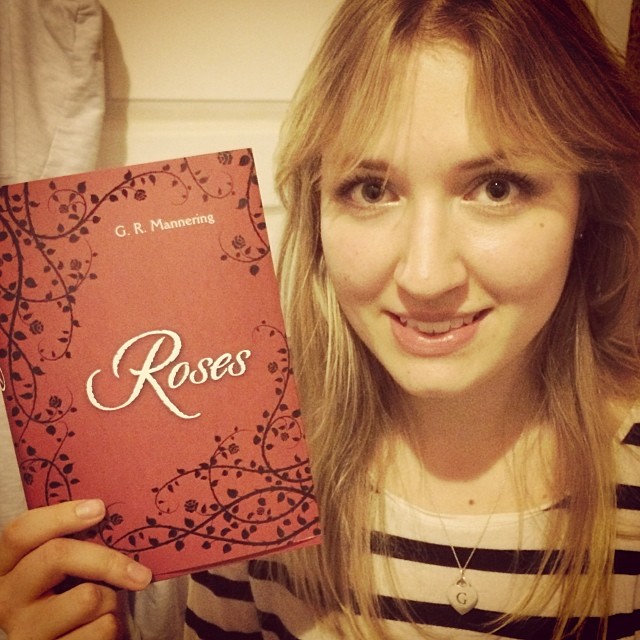 (I promise that I was way more excited than my face looks in this picture).
To see it in the flesh is just amazing. The cover looks gorgeous and I love the raised black thorns. Skypony did such an awesome job in designing the book; it's a pleasure to hold.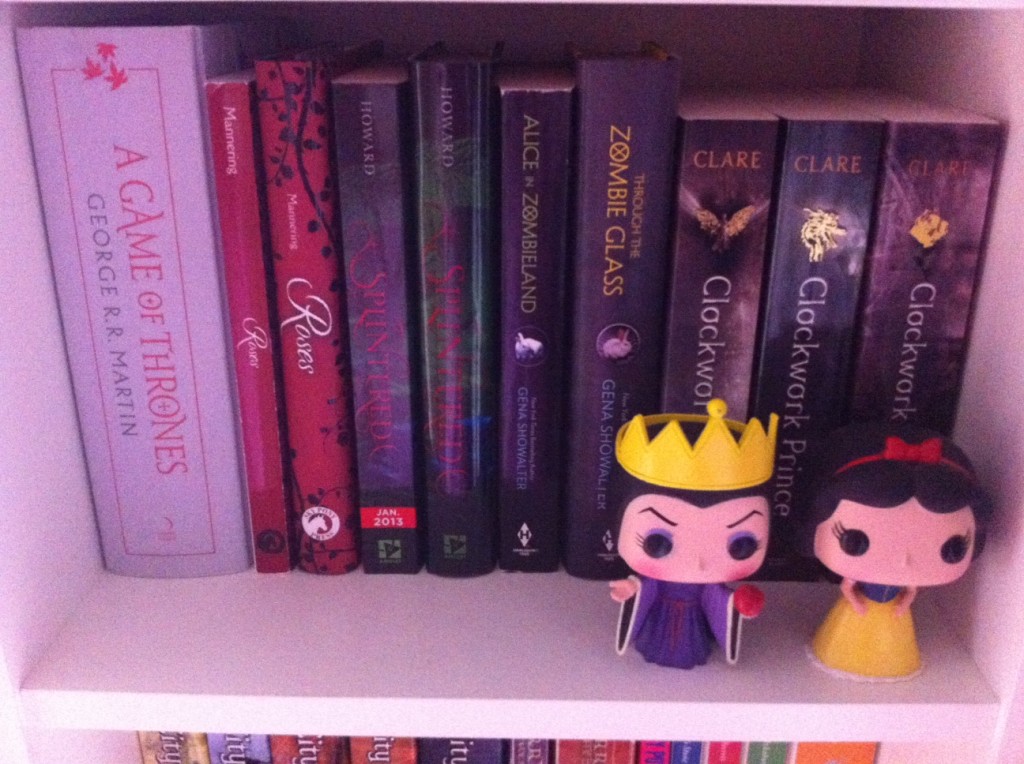 Here it is on the book shelf of author, Kate Ormand, along with her review copy and some really amazing books.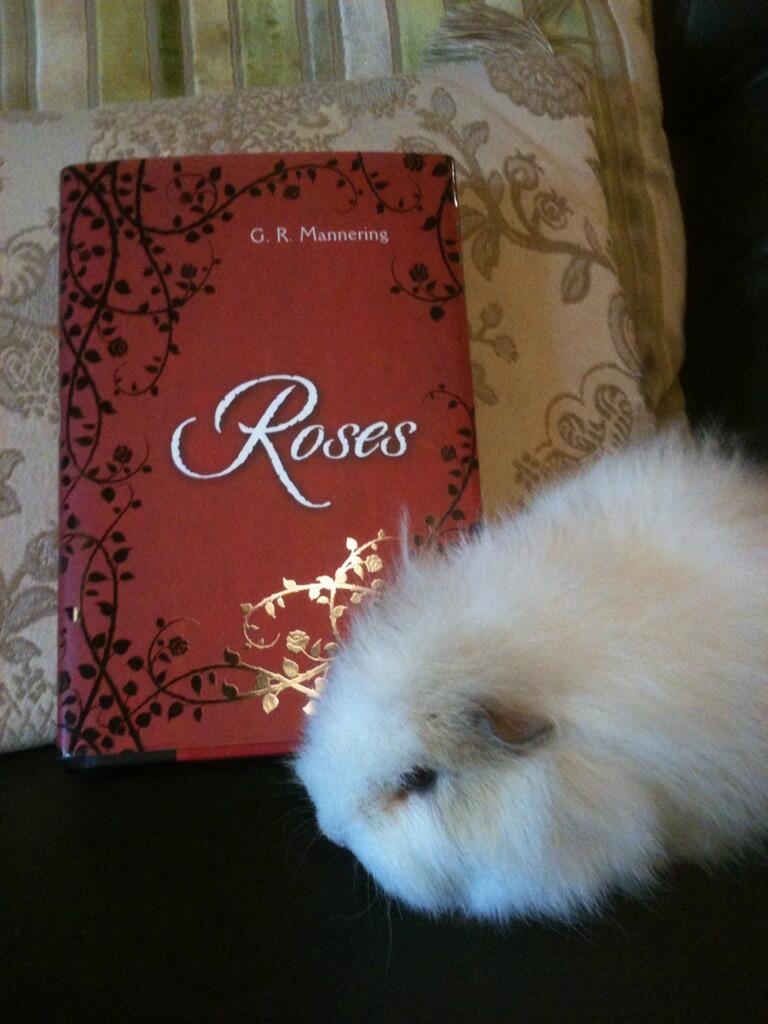 Here is the copy belonging to @LucyTheReader with her guinea pig called Rose – sho cute! Lucy also included ROSES in a book haul on her booktube channel.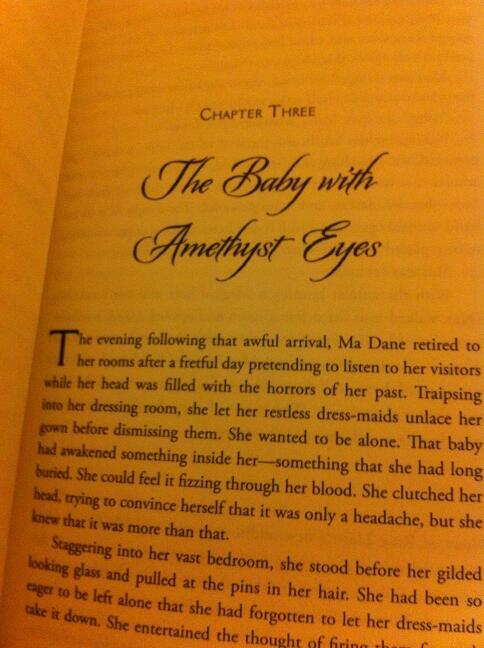 A snap from my friend, Kelly, to let me know that she's on chapter 3!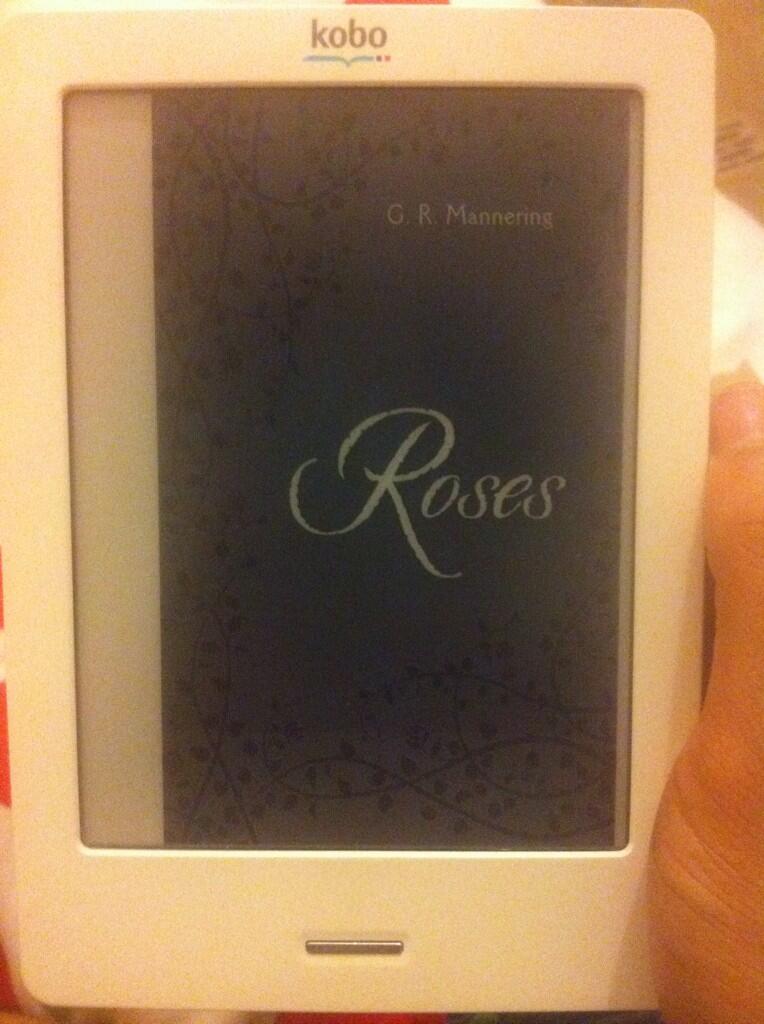 Photo sent by Farzana of ROSES the ebook!
I can't wait until my box of books arrives from America, but my single copy is keeping me going for now.
Rose xxx