Two Book Deals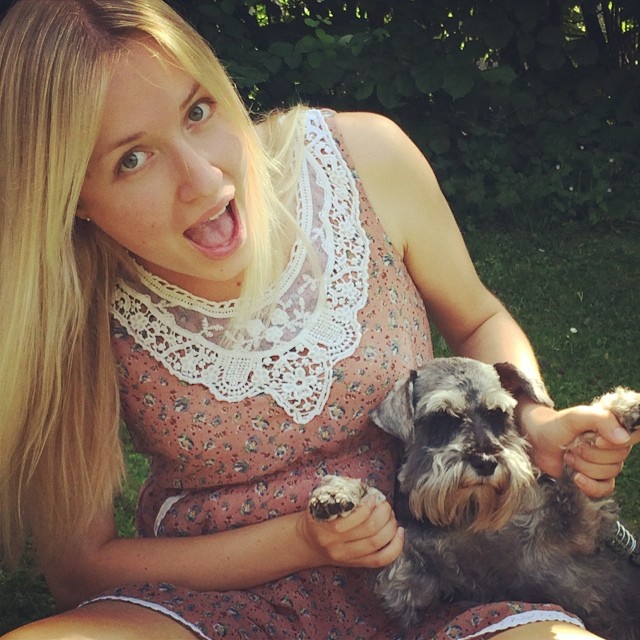 You may have seen on my twitter/instagram/booktube that I had two wonderful pieces of news to share last week – I had two titles accepted by publishers, Skypony! The first is a picture book called BOO'S BEARD, which explains the photo above. The little beard in that picture belongs to my very own Boo who looks very chilled out about the news, but despite her relaxed exterior, I'm sure she was celebrating on the inside. For BOO'S BEARD I will be teaming up with illustrator, Bethany Straker, once again (we produced my first picture book, THE SPOTTY DOTTY DAFFODIL together) and I'm excited to partner up with Beth again. BOO'S BEARD is full of beautiful, autumnal colours and it will be released autumn/fall 2015.
The second title set for publication Spring 2016 is the sequel to my first YA fantasy novel, ROSES. ROSES is a retelling of Beauty and the Beast set in a fantasy realm in the midst of a crisis and its sequel, FEATHERS, continues the overarching storyline. Although the main character will be different, Beauty will still appear in FEATHERS (how could she not?) and the tale of the realm will progress. I'm super excited about this one too and I can't wait to get working on it!
As always, I'm really awed by the wonderful support of everyone on releasing the news. I created a video about it on my booktube channel (which is below) in which I mention the possibility of creating writing video diaries as I go with FEATHERS, and the response to this has been really positive so it's something I'll start planning soon. It's going to be scary sharing my writing journey with everyone (I'll have to conceal the ugly bits) but I think it'll be fun too.