One day to go…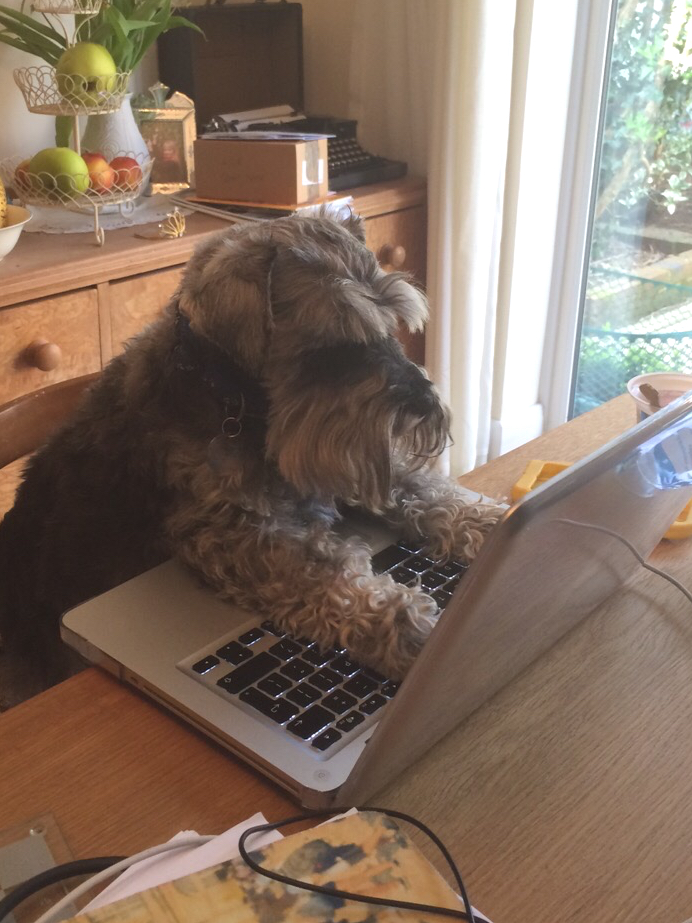 It's one day to go until the publication of my second picture book with illustrator, Bethany Straker. Our little book, Boo's Beard, is out tomorrow and as you can see from the photo above, the real Boo is doing some quick edits to the manuscript!
It's so odd that I found out Boo's Beard was going to be published over a year ago today, while on holiday with my family. It feels like that year has gone SO fast. But I'm over the moon that we've reached the finish line and Boo's Beard will finally be making its way out into the big wide world. If you would like to learn a bit more about Boo's Beard, then check out its goodreads page. I've popped a summary below too and if you feel like purchasing, here it is on Amazon, Book Depository and Barnes and Noble. Tomorrow I'll be putting up a celebration video on my YouTube channel as well as posting on instagram and twitter etc. so I apologise in advance for all the beards in your social media feeds #sorrynotsorry.

A little flavour of Boo's Beard:
Tom can't read facial expressions, so he doesn't understand the other children and they don't understand him. Playing at the park can be lonely sometimes, but luckily Tom has his dog, Boo, and Boo is easy to understand. She wags her tail when she is happy and whines when she is sad. One day, Boo gets her beard all knotted up in the bushes. A little girl named Lydia sees Boo and stops to talk to Tom. Boo's beard has been tangled into a big smile, and Lydia explains to Tom that it's the expression that someone makes when she is happy. She twists Boo's beard into more expressions, explaining each one as she goes. When Lydia invites Tom and Boo to play on the swings with the kids, Tom and Boo join her. And at the end of the book, Tom understands the meaning of his own smile. This sweet book familiarizes children with social disabilities, such as autism and Asperger's syndrome. Children learn the meaning of facial expressions and are introduced to the possibility that some children may have difficulty interacting with them.